Jan 24, 2021

A Different World: The Blind Leading The Blind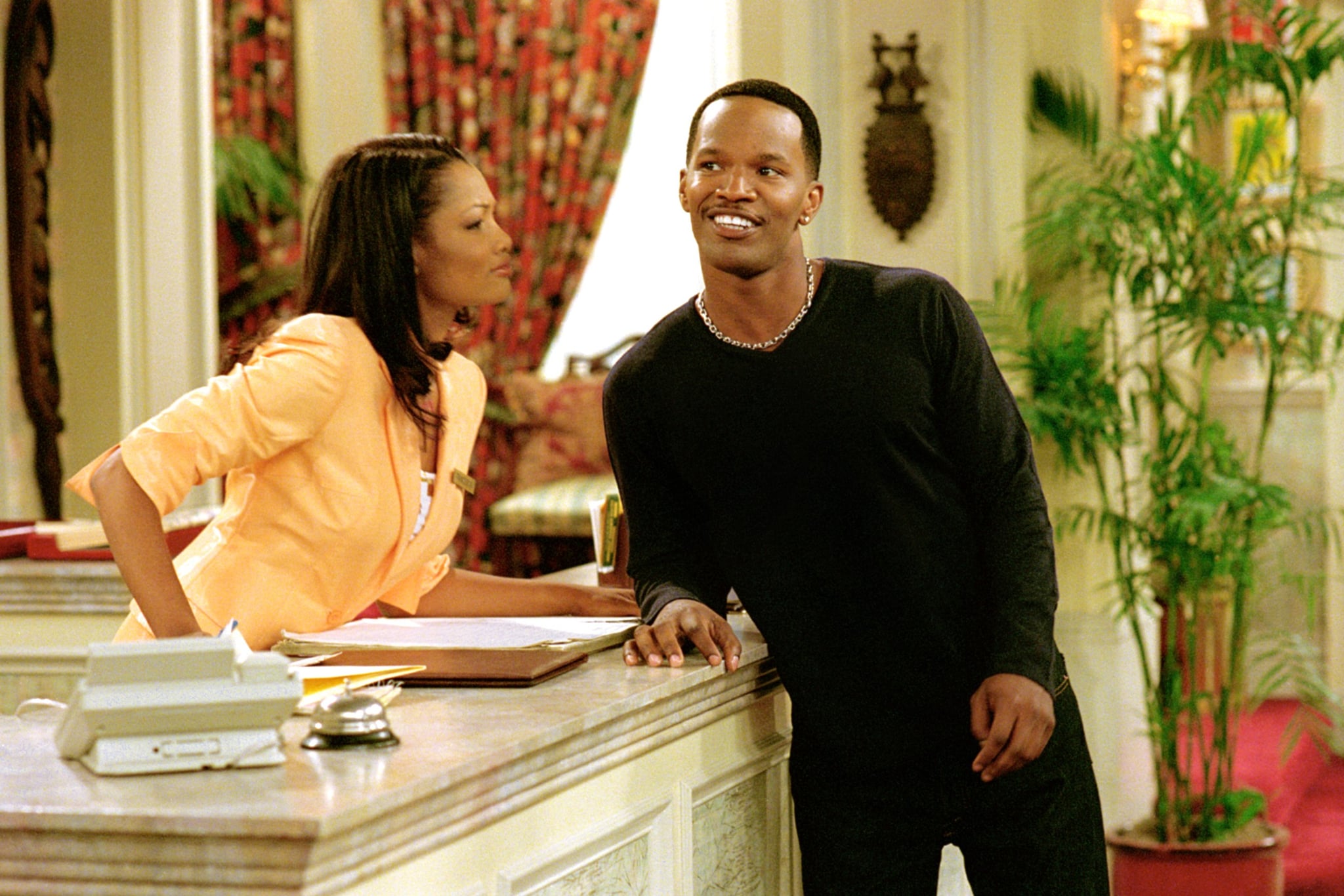 "Life is too short to be not loving and not communicating."
I'm tired of it. I'm tired of checking the scoreboard everyday and we're still down 30. I'm tired of watching bad coaches still call the plays. I look at the landscape now and it's trending backwards. We're regressing in mentality because it looks like we're getting richer. But we're not. We're getting further away from love and further away from education, and as long as that's true, we are getting poorer. On top of that, the art is poisoned, which means the messaging is poisoned. You can't always trust the GPS (especially the Apple Maps).
We don't realize how much we learn from entertainment. "It's just twitter". "It's just music". When you really think about it, from the very first form of education you received, it was through song or video. So w
hy do we undermine it now? The string pullers know that when A Different World was on tv every week, the enrollment in HBCU's were at an all time high! They KNOW that. There's never been another one on primetime tv. As much as cable is dying, we still invest into shows everyday at a high rate. Whether its via on demand, clips from debate shows, or the few shows that can get us all to watch a specific thing at a specific time… our entertainment mediums still run our worlds. Knowing that, it's not the hard to understand why the lack of balance in our entertainment, has us running backwards. We've gotten so conditioned to only seeing the worst of us, that we're only being influenced by the worst of us.
"Excuse me, please, but what is a time capsule?"
"A time capsule is when people bury something that's important to them and then dig them up later."
"Like dogs with bones."
"Or women with grudges."
Married by 25. What a lofty goal. Some of us made it, most of us didn't, and then there's the ones that did both. By 30 you're either in marital bliss or you've given up hope because a divorce shattered the dream or a bunch failed attempts never got you to the broom. A bad job, or just the fact that you're not there yet, has not stopped you from trying to get rich though. Not having whatever your other goals are achieved by today has not stopped you from trying to achieve them. Why is it that MARRIAGE is so expendable?
"Life sometimes reminds us that it is sometimes heartless by giving something or someone we really need to someone who does not need or even want them or it."
― Mokokoma Mokhonoana
The Ghost Of Mona Scott. Truthfully, marriage didn't become expendable. The fear of failure became more common so it allowed the rhetoric of not needing it grow legs. The industry told us that the plethora of relationship betrayal shows was overwhelming being made because that's all we wanted to see. Nothing disproves that more than late 90's / early 2000s shows we all loved and even still watch at a high rate via the reruns and streaming platforms. Uncle Phil, Martin, Jamie Foxx, Damon Wayans, nor Dwayne Wayne ever acted like Peter Gunz, Ray J, or Stevie J. At the same time, Juvenile had "Back Dat A** Up" blowing through the roof. During the time where most current activists says women were most sexually exploited publicly (I'm not trying to dispute that), we still had a balance of seeing happy professionals experience black love. There's a currency in that balance. Nobody loves Young Miami more than me and all of the City Girls' music but the lack of balance is where the problem is. The fact that Love & Hip-Hop was on tv for 50 weeks per year for half a decade, with no Cosby family or Banks family providing the balance, gave way too much incentive to get further away from love. For the two biggest black women on primetime tv for the 2010 decade, Kerry Washington and Viola Davis, to exclusively date white men, the rhetoric that developed was intentional. It was a tactical mission to tell our Black powerful and successful women that we, as black men, would hinder that. If we would hinder that, love and marriage would hinder that. If no black man in the forefront of programmed entertainment was marrying or doing right by black women, eventually we would do exactly what we did when A Different World was on; emulate it. 
"Money got my whole family going backwards" – Drake
Love is love. One of the things I've grown to conclude in the last few years is that: Love is strictly addition, not subtraction. A good partner only takes away weight, they don't take away from your greatness or other healthy relationships. Fear is the road block that often detours us from really embracing that. If we can get out of fear, the need to make sure we're receiving more from our partners than we're giving, will subside. The arguments over who buys what, who pays which bills, who gets to say what the other one can and can't do, all stop being arguments. Ironically, these are daily convos in rotation while half of the people are simultaneously telling you that they don't need love, don't need marriage. THEY LYING. We have just adopted a culture of downplaying things that require structure and vulnerability. It's similar to the convos about not needing to go to college while also celebrating those degrees (as you should) and discussing every obstacle along the way. Truth be told we're so scared of not winning we run from the expectations. We're so scared of the heartbreak that we run from the love. We're so scared of divorce that we run from the marriage. We're so scared of being cheated on, we run from relationships. That fear is reinforced by the fact that, that's all they show us. The domino effect of platforms choosing profitability and engagement over culture is convincing an era of people that only the negatives are normal. I'm here to tell you though, love is normal. Wanting to experience every level of that love from the casual dating to a 50 year marriage, is normal. Wanting to have a great college experience and get a degree that leads into a job that gives you a balance of pay and passion, is normal. It's not normal to ingest the worst examples of people everyday. It's not normal to see traumatic events all day, and not be traumatized. My wish is that we just face the trauma, without lying to self. Once you submit to lying to yourself, you'll perpetuate lying to the rest of the world. Unfortunately, those people tend to have the loudest megaphones. But… who wants to be 70 and alone?